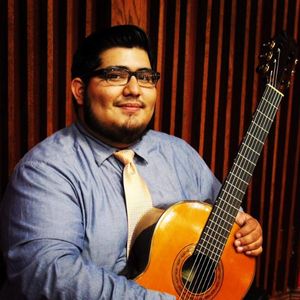 Isaac Martinez is Music Educator born and raised in San Antonio, Texas. Isaac graduated with his Associates of Arts in Music from San Antonio College where he studied with Tom Sprayberry and is finished his Bachelor of Music Education at the University of Texas at San Antonio (UTSA) under the guidance of Dr. Matthew Dunne in 2019.
Since 2013, Mr. Martinez has been teaching group and private lessons in guitar and piano at the Abundant Life Church in San Antonio, and served as guitar instructor for the UTSA Strings Project for four years (2015-2018).
In addition to his musical talents, Isaac serves as the Pastor of Worship & Discipleship at Abundant Life church.